Finally, we have the chance to meet through this platform. It has been quite some time since we started discussing internally when and how to launch our company's blog. The fact that we do a lot of nice things made us realize how clever it would be to share all of this stuff with you. We are not even sure why we haven't shown the world so far how life is inside Lynx Solutions. Maybe we are way too modest  🙂
Here are some fun facts about us:
🙂 Our company is located in Corunca, not far away from the European road E60 which is the second longest E-road from Brest (France) to Irkeshtam (Kyrgyzstan, on the border with China). See? How interesting is this, to be in such a key location? If you travel by car from the city(Targu-Mures), it takes you only a few minutes to get here.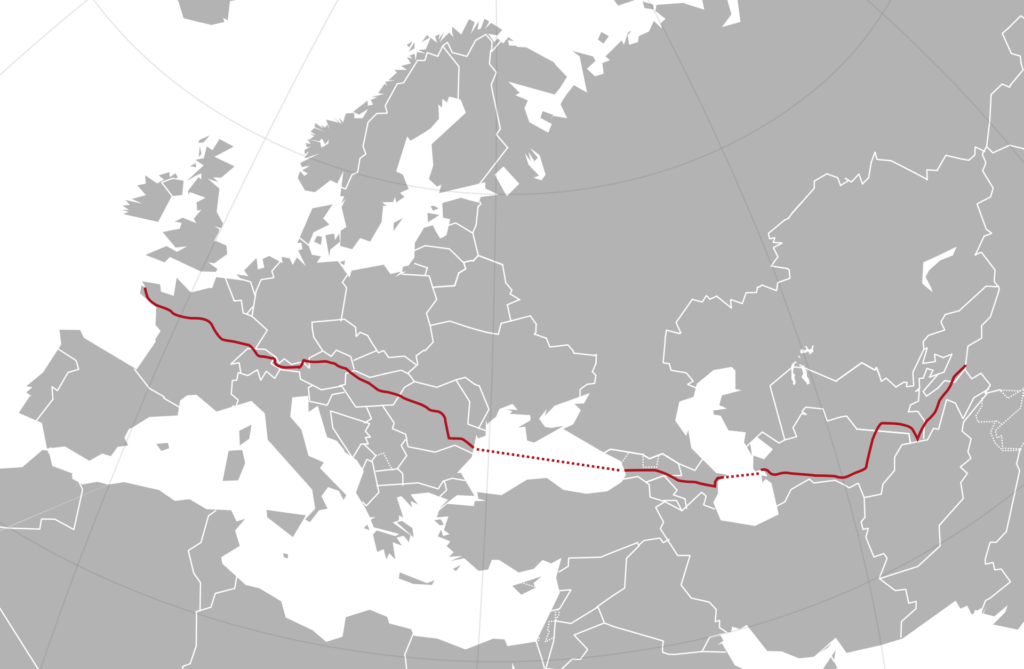 *Source of photo: Wikipedia
🙂 We have a pretty new building, we moved in sometime during the month of May, 2015. It was a big step in our company's life but finally we made it and got our own office building with a nice yard, kitchen, relax room, meeting rooms, fireplace and parking lots. Sometimes even Secret Santa visits us to leave some presents around.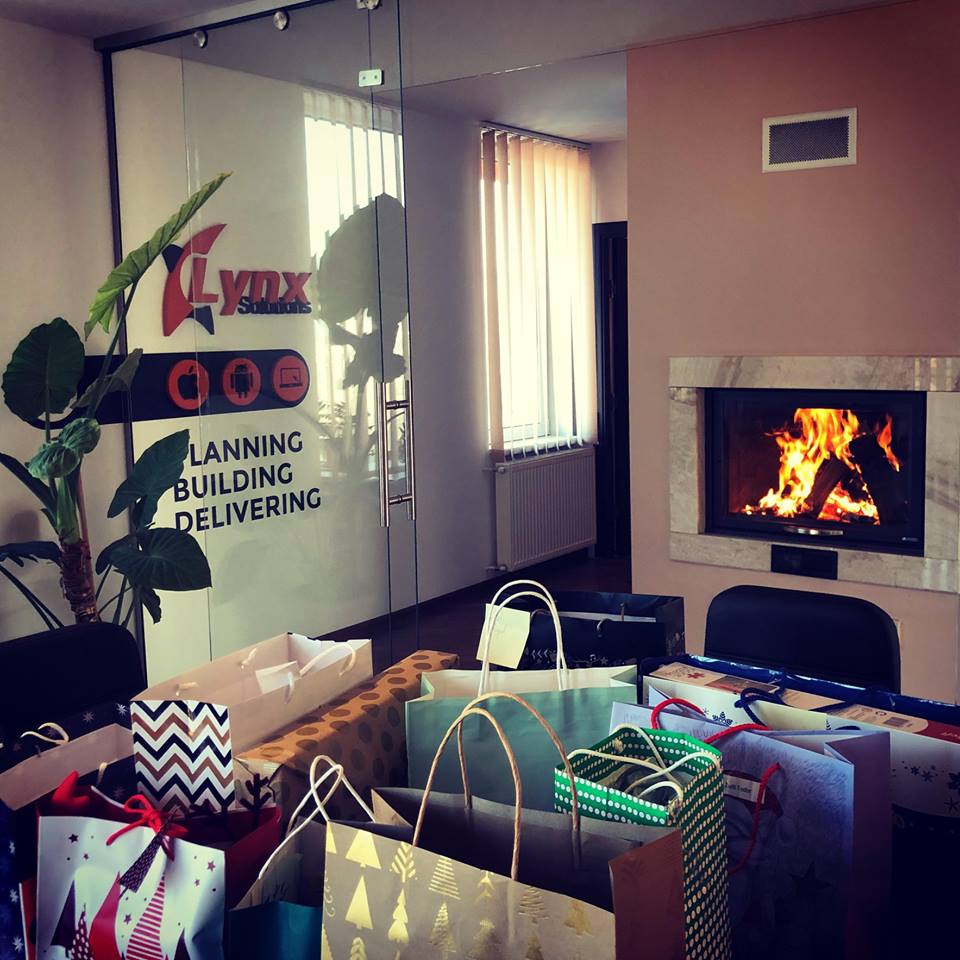 And when it comes around to opening the presents, we instantly become excited…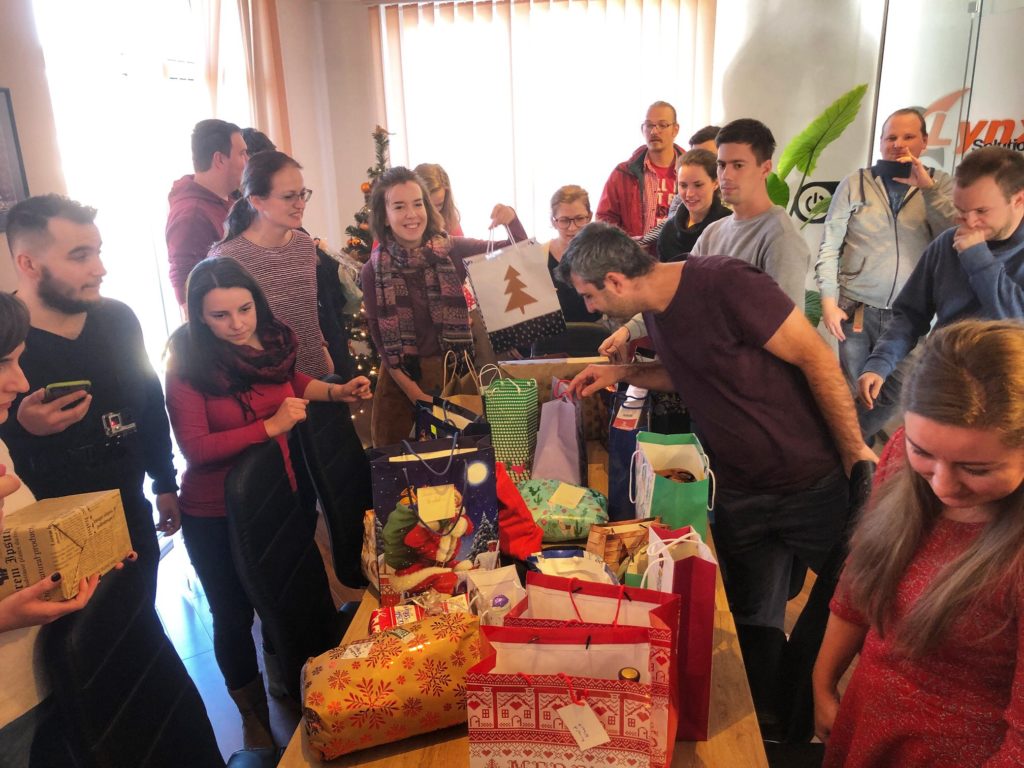 So, what if it's summer? We can still dream about Santa, hot cocoa and a crisp fireplace.
🙂 At Lynx, the good mood is combined with good appetite. Everybody knows that software developers love to eat and drink. This isn't any different at our company either, we are real gourmands. Good coffee is a default and donuts are a regular surprise at Lynx.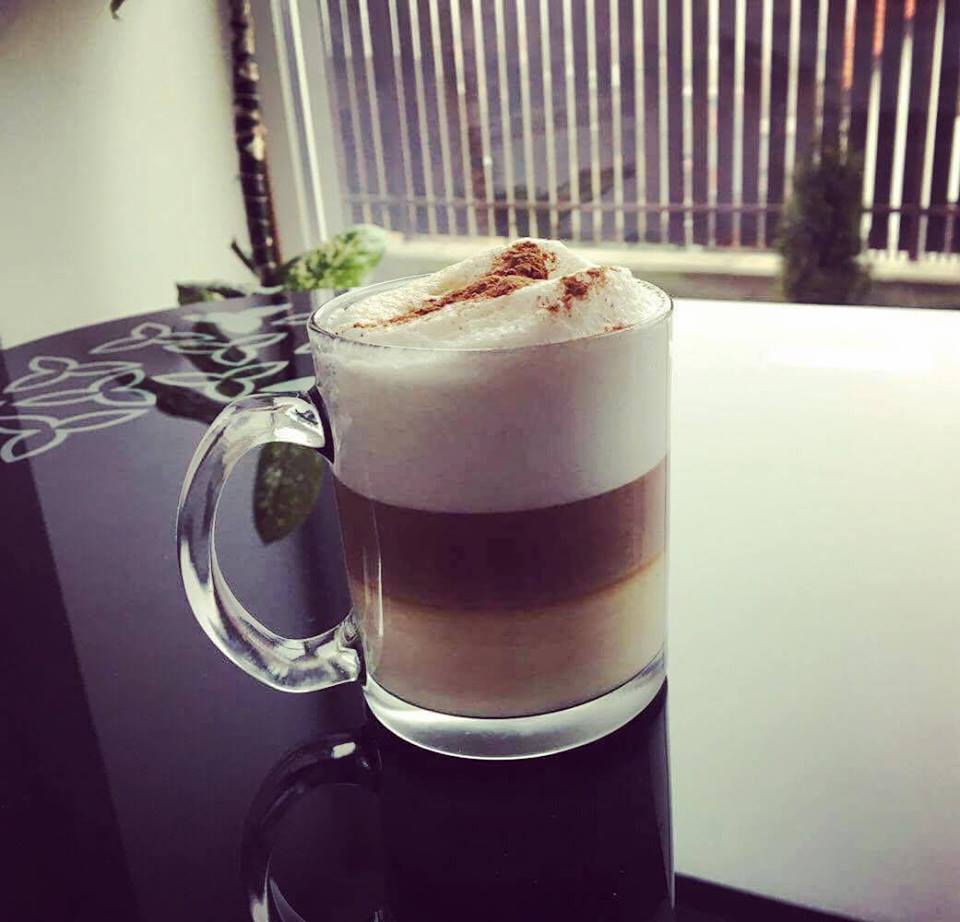 God if we'll ever manage to get to the holiest place and you'll ask us what we loved the most in our life on Earth, we will mention two things: pajamas and donuts ;). What can be better than sleeping and donuts? Ok, there are other things too, like The Maldives or Bora Bora, but let's skip those for now…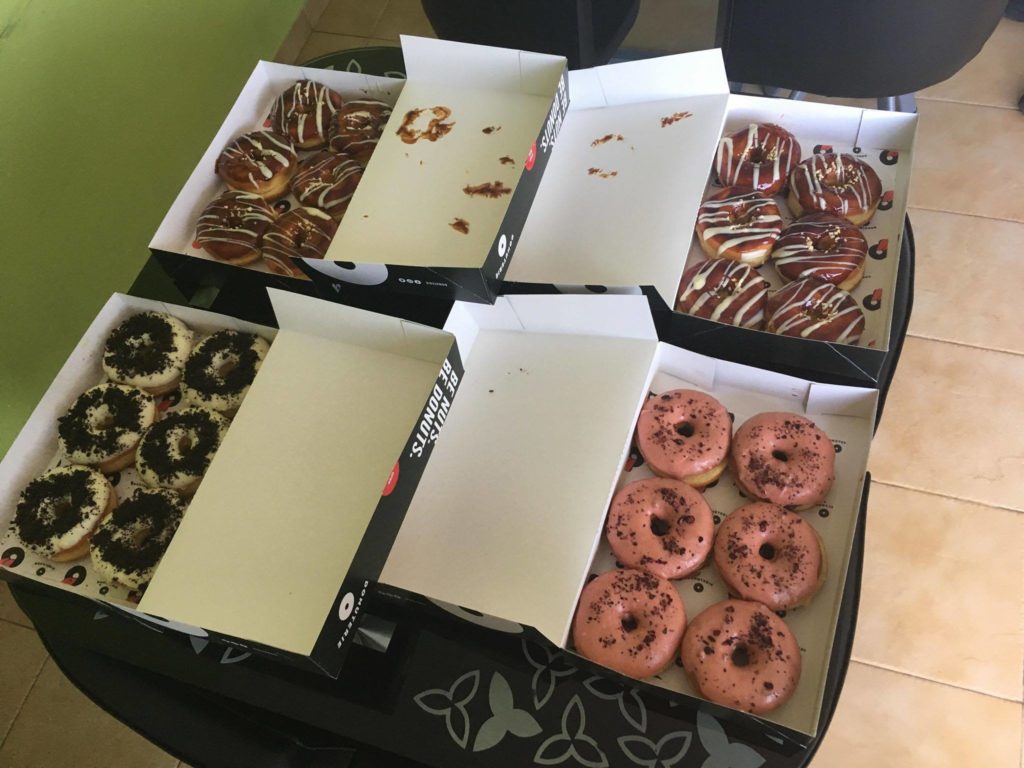 🙂 If you are a student in Targu Mures, you know by now that in previous years we have organized an event, called Open Days when students could come and visit us. It was like an organized trip, our mini bus lifted the students and delivered them to our office where they had a tour of the building. Besides the fact that they got a realistic picture about how we work, how our offices look like, how the teams are organized, they had the chance to participate in an open Q&A session with our colleagues. Depending on the topic, like technologies used, working methods, challenges we face, our team members – project managers, designers and software developers – answered all their questions.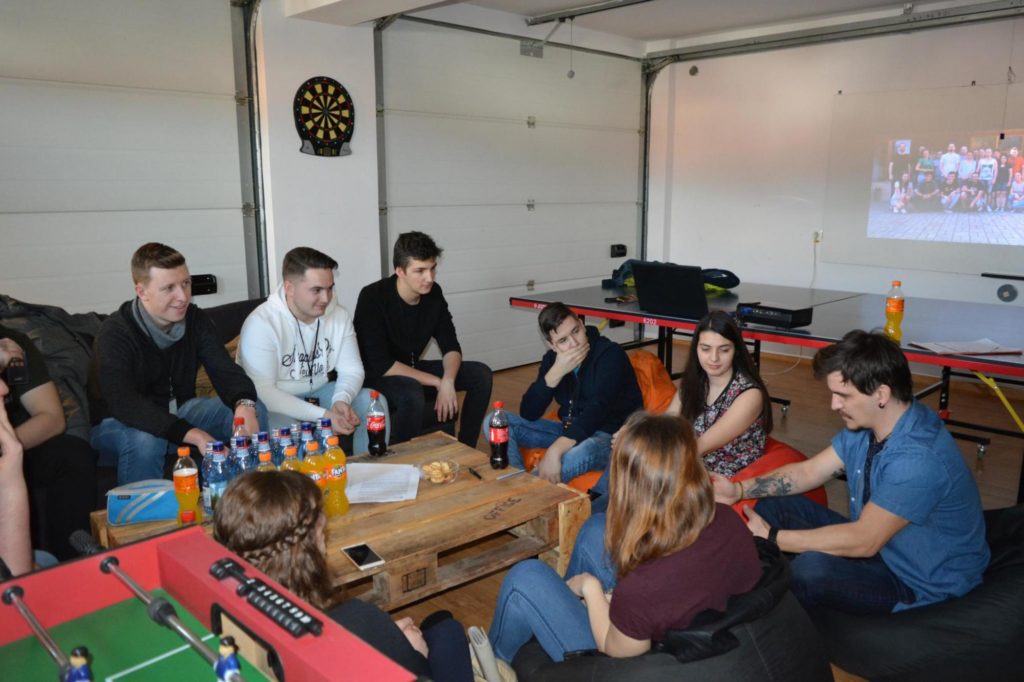 🙂 We also like hiking and having awesome team buildings. Every year we have indoor and outdoor activities. We are more than happy to go out and be in nature. The fact that we spend 90% of our lives indoors is a worrying thing. We even initiated a Google trip in the Transylvanian mountains to map these undiscovered mountain roads. You can read more about that here.
This is how our team looks like after carrying the Google Camera for several hours on their backs, which weighs more than 25 kgs. We are talking about that green "thingamabob" in the background…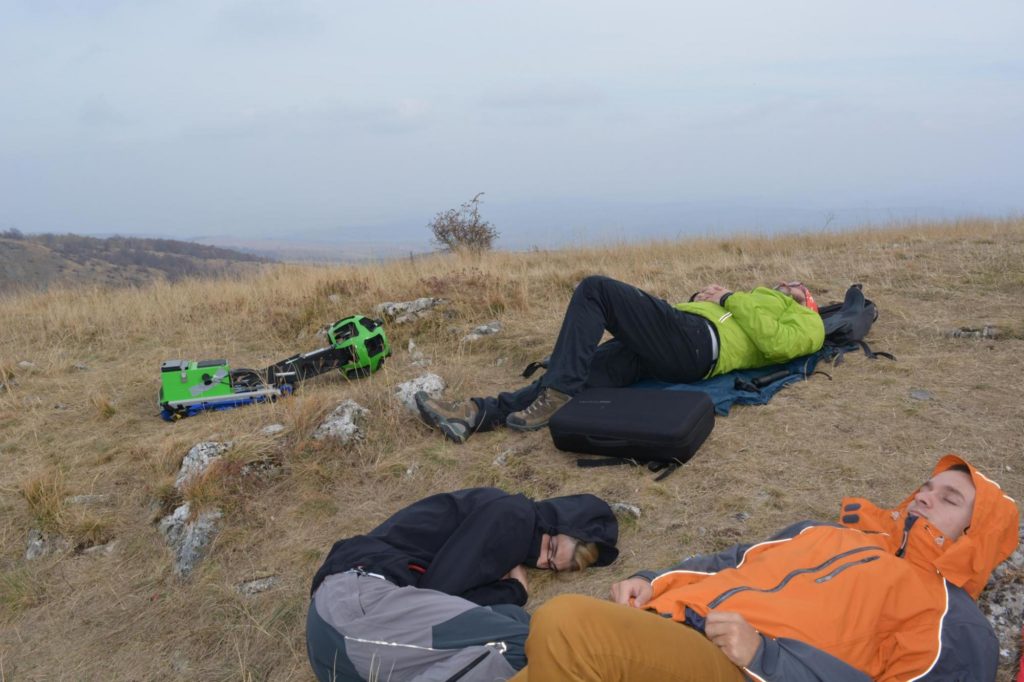 Experimenting on how we can get even better results makes all the trips we attend even more interesting. There is never only one goal, besides being in nature there are at least 2-3 other targets we would like to meet during a team trip… you know, the combination of nice and useful.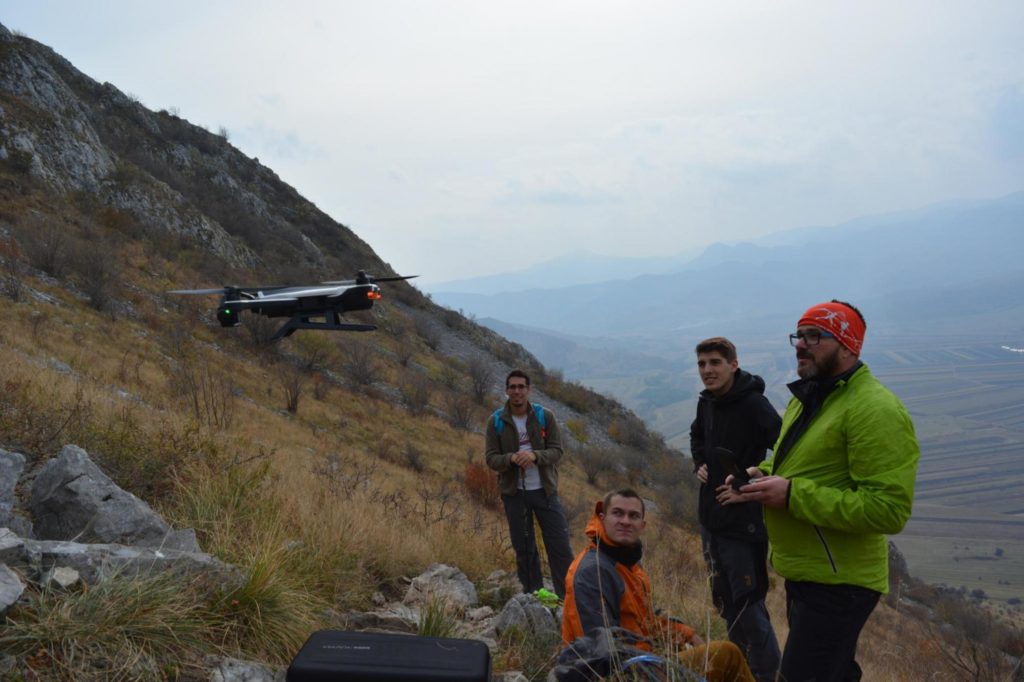 Innovation in progress…no clue what the final goal was here but it looks pretty professional. Team buildings always bring out the most creative ideas.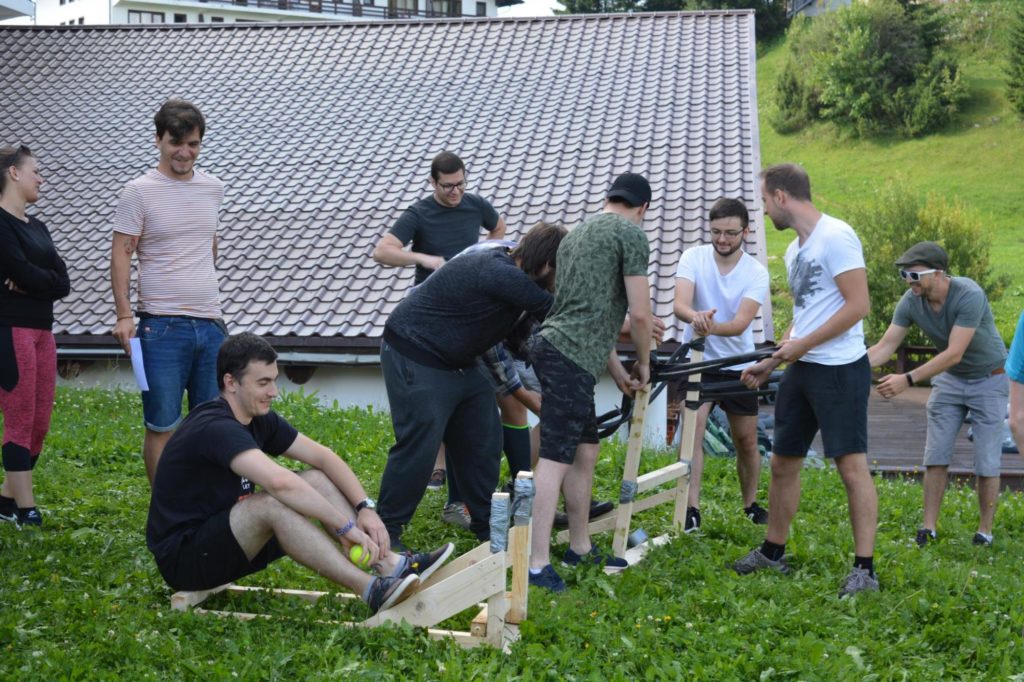 Some adrenaline is always part of the package. They were extremely brave to get into these bubbles 😉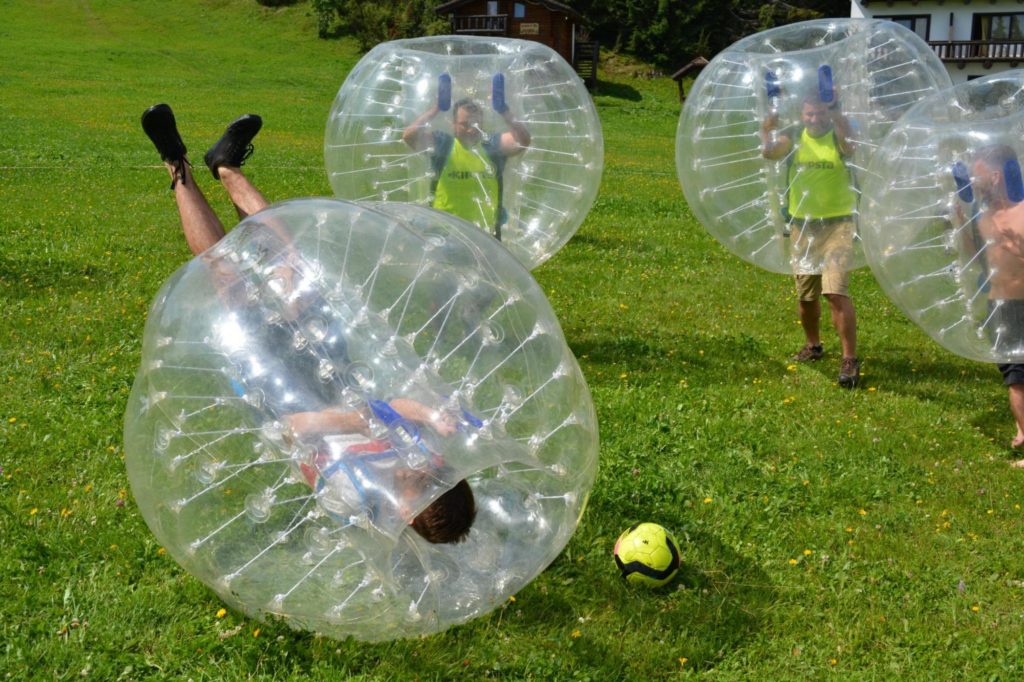 When the weather is not the best and colder days are here to stay, we have indoor activities. You would be surprised how many fun things can be done indoors.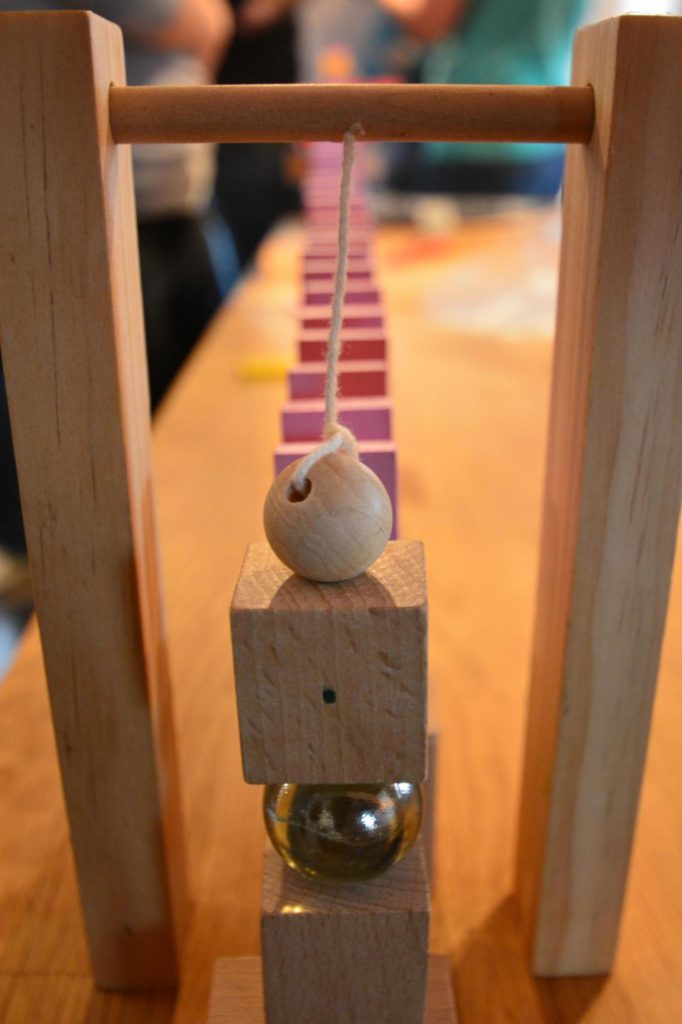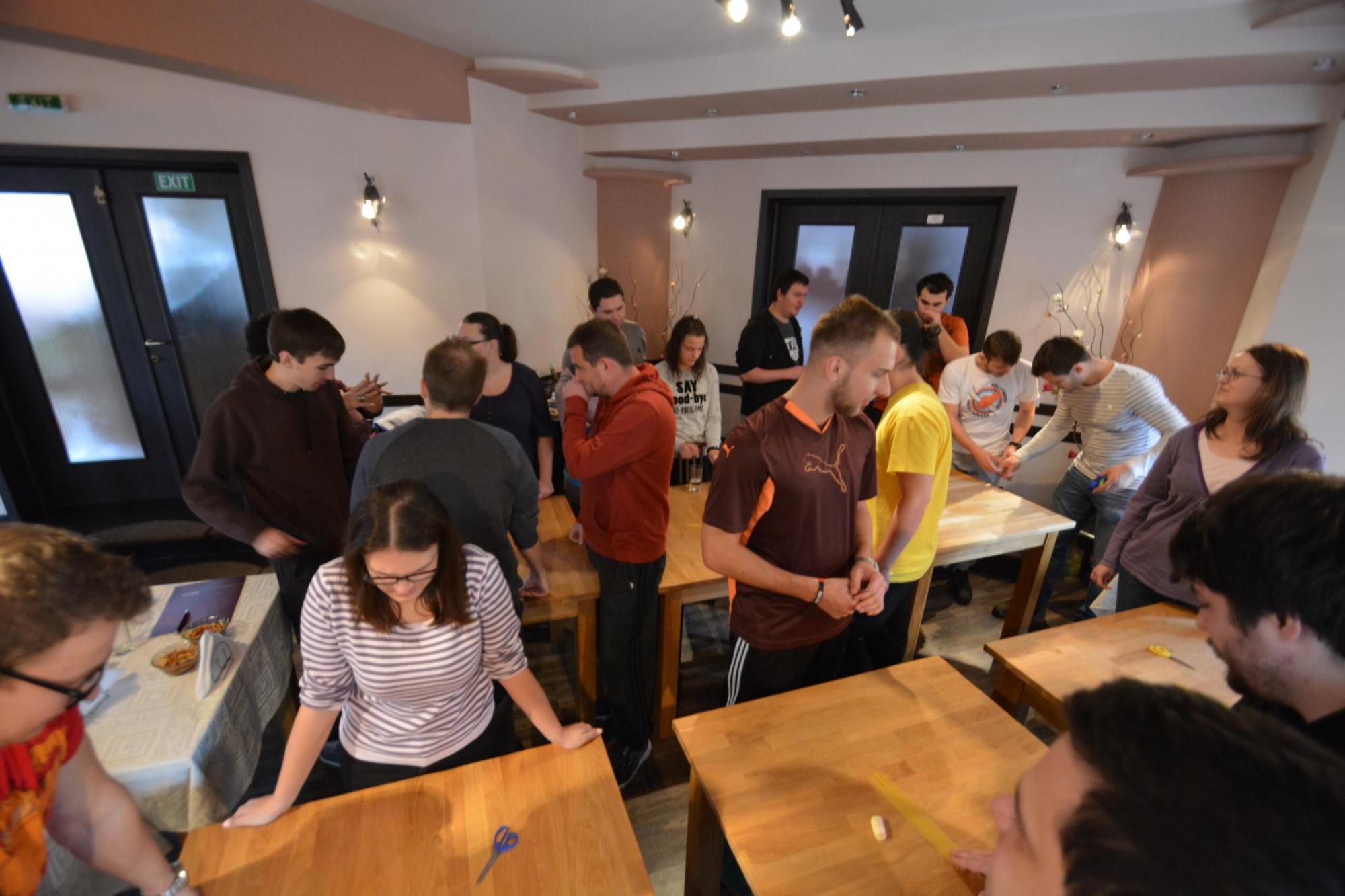 🙂 Partying, drinking and dancing are no strangers to us. Every end of the year we organize a big party with live music. We all dress up nicely and try to have as much fun as possible, with good music, good wine and food. Ok, sometimes we do photo shoots, but good memories must be immortalized, right?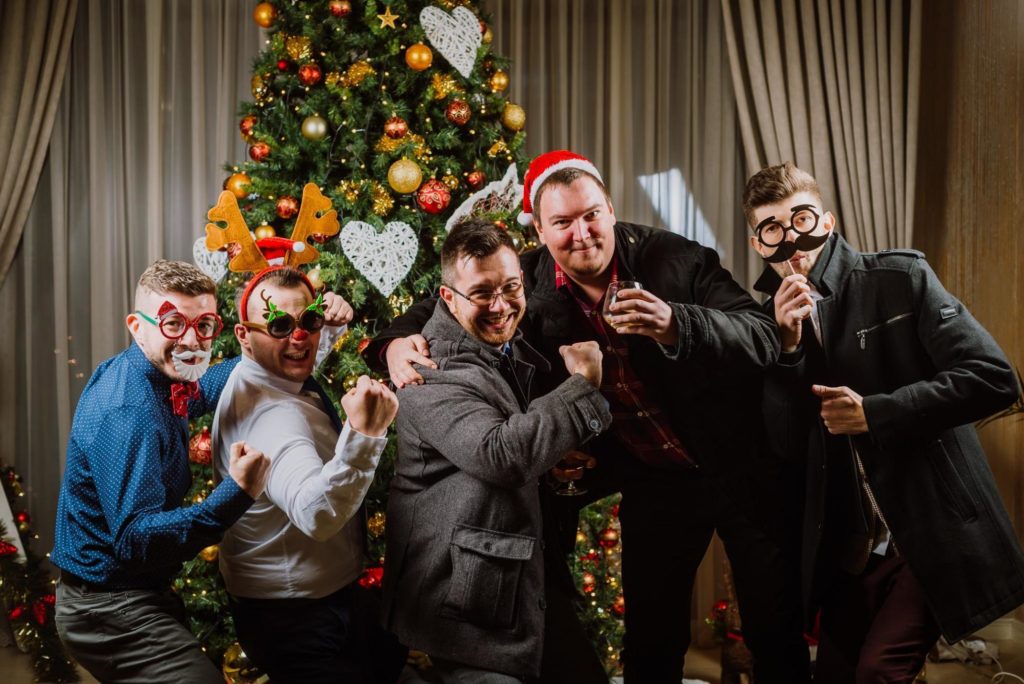 And gorgeous ladies must be captured too…taking selfies is in your veins my friend 😉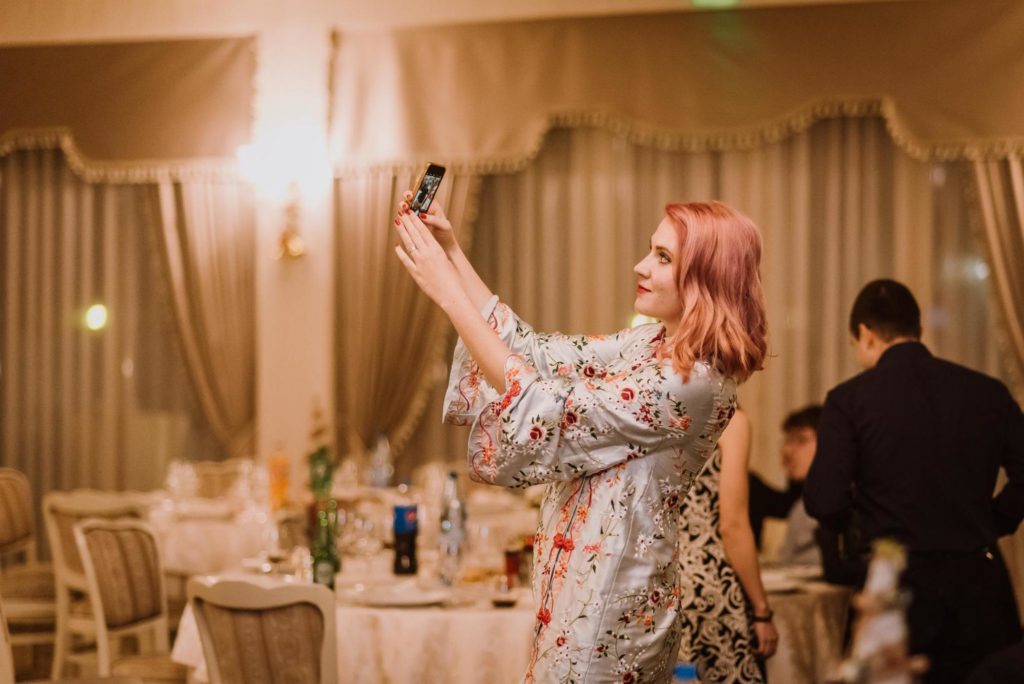 We hope we will see you back here, as further fun stuff will be expecting you on our blog.