Planting trees for a better tomorrow
For many decades, tree removal has been identified as one of the primary causes of nature loss and environmental harm. Over 20 million cubic meters of trees are illegally cut in Romania yearly, accounting for more than half of the official numbers. Deforestation is currently a hot topic, and every organization working in the field is trying to raise awareness about it.
Pando Association is one of these organizations. They are attempting to think long-term and create a better environment for future generations. Their activities are primarily focused on habitat restoration and reforestation, as these are some of the important issues in our community.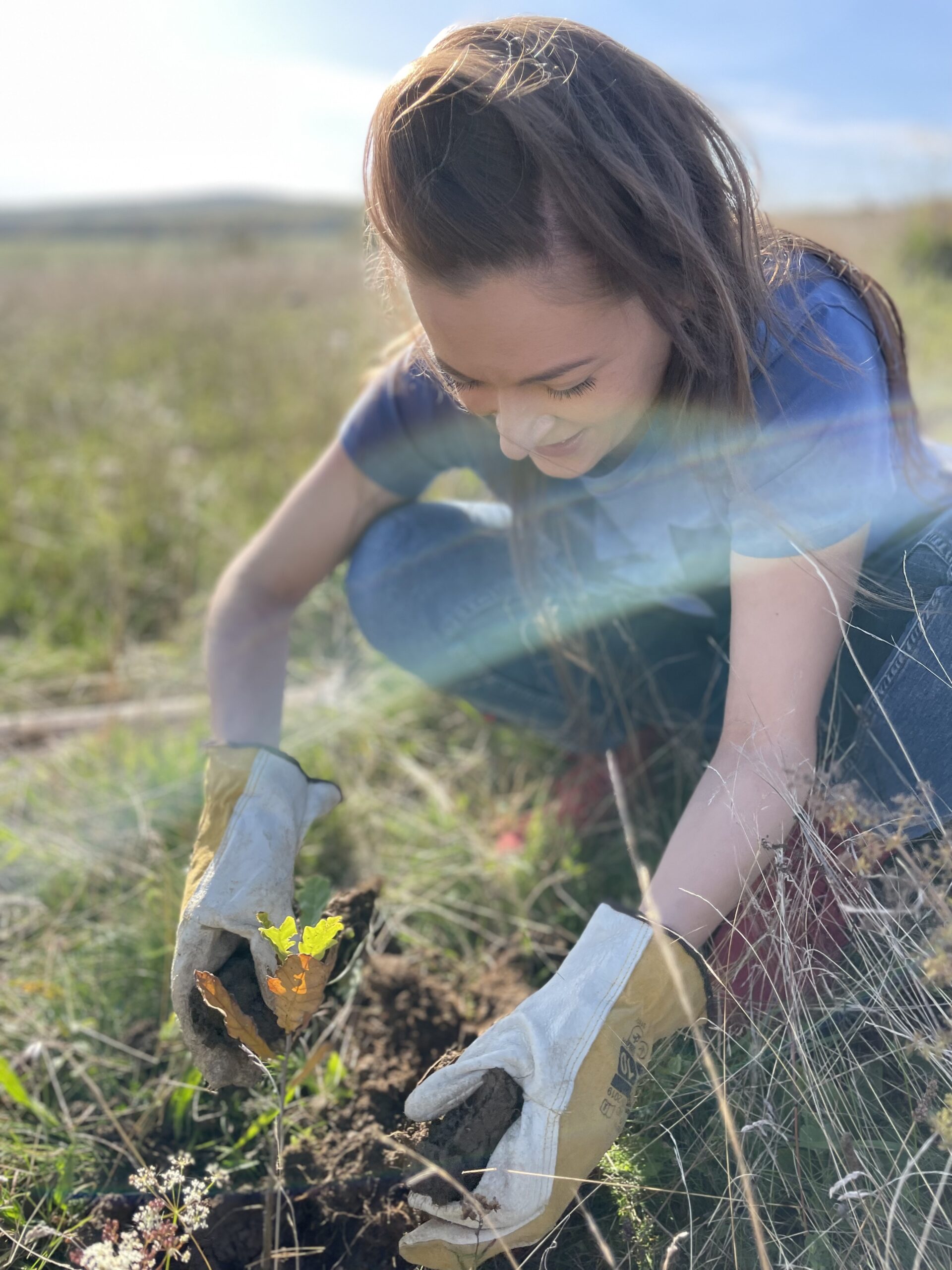 Lynx Solutions planted its first trees
As we also value nature, in October 2022, Lynx Solutions teamed up with Pando Association for a reforestation project near Targu Mures. During this event, Lynx people alongside their friends and family planted a couple of hundred baby oaks. Every step of the reforestation process was guided by our partners, and, with their help, by the end of the day, we managed to populate an entire hill with saplings.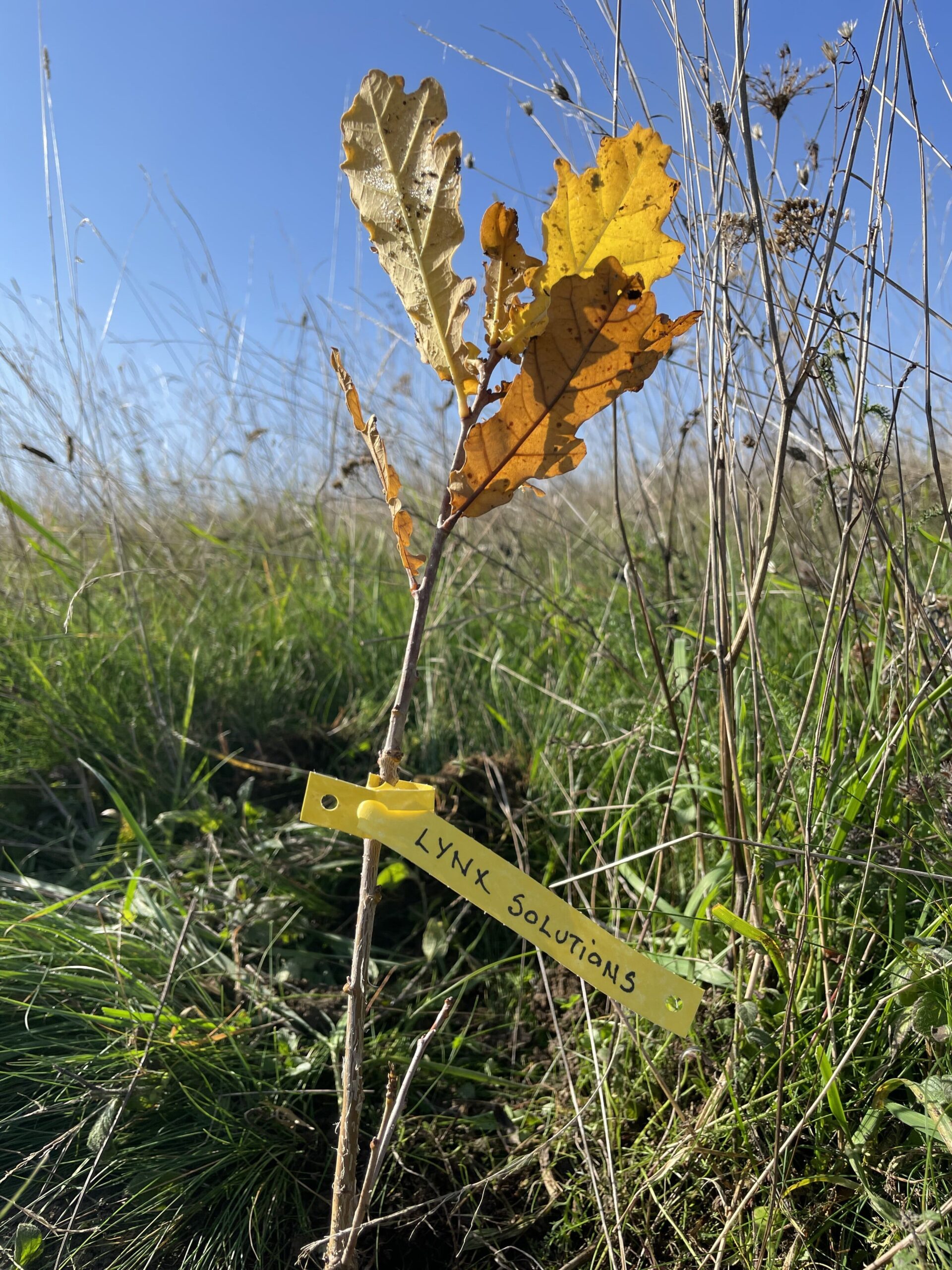 The Lynx community welcomed this initiative with open arms, and everyone wanted to be a part of it. It was such a great experience and for sure we will do it again. A forest isn't going to grow by itself, right?
While nature and trees are beautiful and wonderful to look at, their importance lies far beyond beauty. It's incredible how essential trees are, and how they influence our daily life. Getting in touch with nature can significantly reduce stress and depression, and even boost our overall mood. Take care of yourself and, on your free days, choose to spend some time in nature.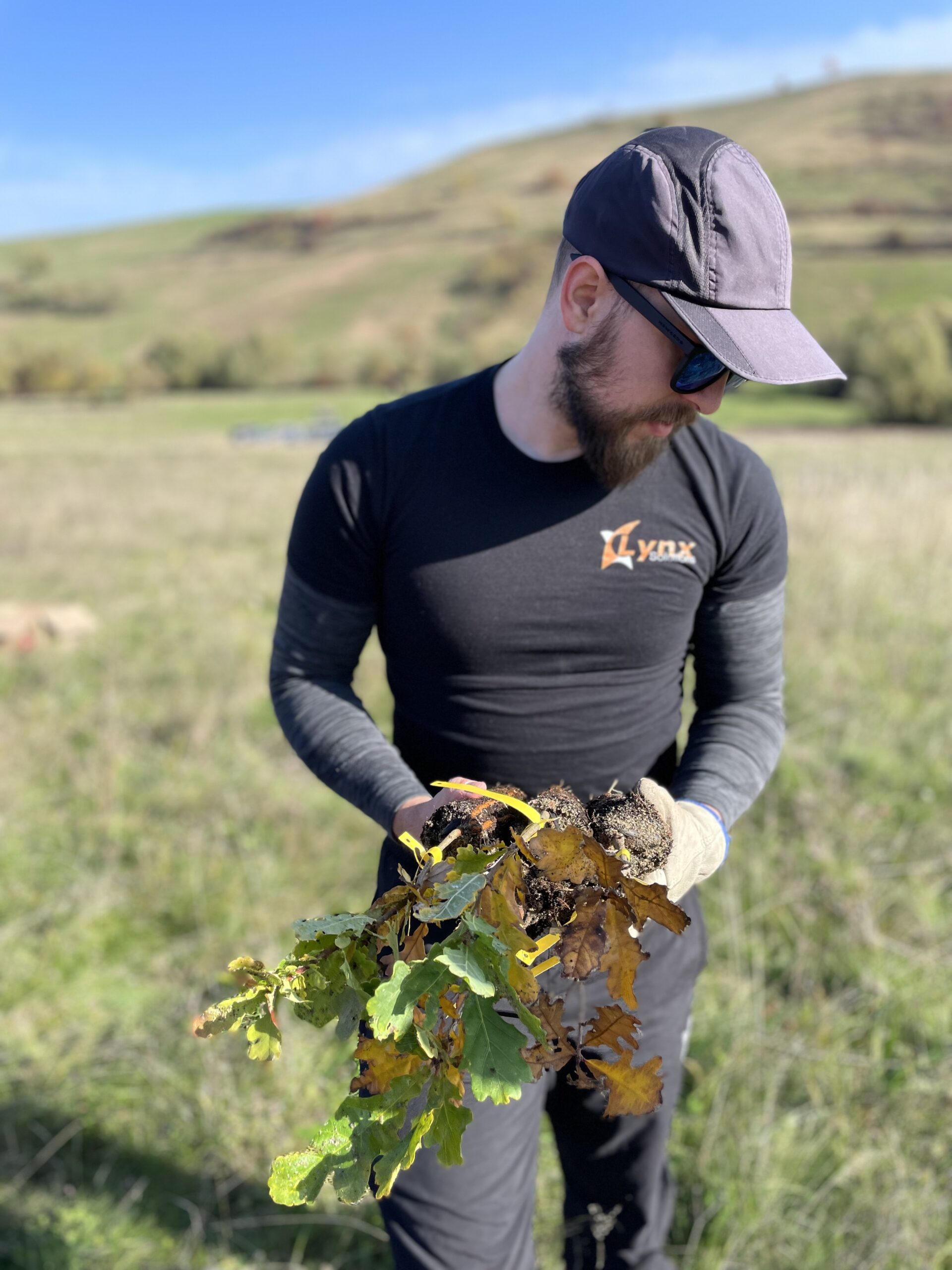 Lynx Solutions and Pando Association
Our collaboration with Pando Association began many years ago when we teamed up on another project. Lynx Solutions created for them an interactive web application called UTree, which can be found at www.arboriinostri.ro. This website is a collaborative online catalogue that contains almost all of Targu Mures' urban trees.
Volunteers or enthusiastic citizens interested in the local flora contribute to the upkeep of UTree. Any user can upload the tree's location, photos, height and circumference, and other details. This catalogue is designed to be a comprehensive database that can help local authorities identify trees that cause problems or require attention.