One of the most known aspects of customer services is the (sometimes) shocking difference between expectations and results. In general, our willingness to help customers is bigger than you think, only in rare cases we feel that requirements coming from client might have a negative impact on the product. Those are the situations when communication is the key ingredient of a successful collaboration. We all know that building partnerships requires multiple disciplines like communication, planning, openness to challenges/innovation, willingness for consistency and conflict management.
When we initiated this Blog section, it was for keeping customers and potential new talents close to our everyday life. It is not the first time when we mention that this is the platform where we share thoughts, problems and inside information about how our team/setup works.
Multi focus, the beast
Our focus goes in many directions, to clients, to external partners, to 3rd parties involved in data transactions, to top management from different companies and of course to each other internally. And the most challenging part is juggling between all these. Always knowing the proper way of communication, choosing the words carefully, using the right tone along with the right message is more than an art. It is much more than that. It requires assertiveness, multiple types of assertiveness.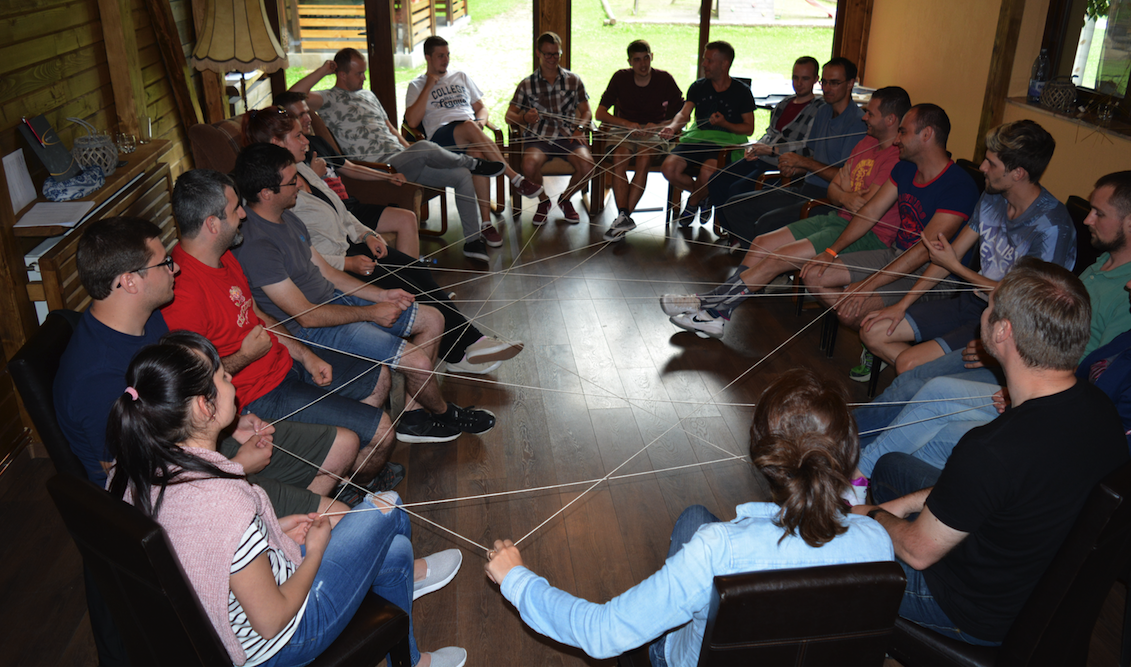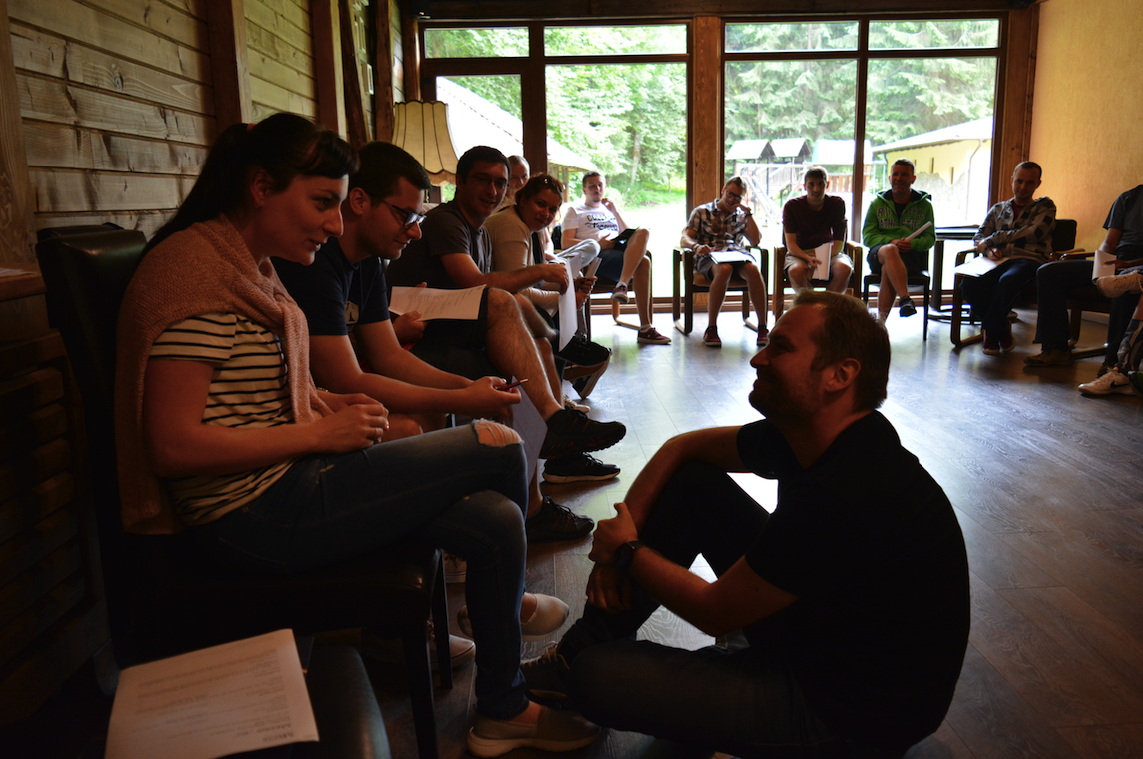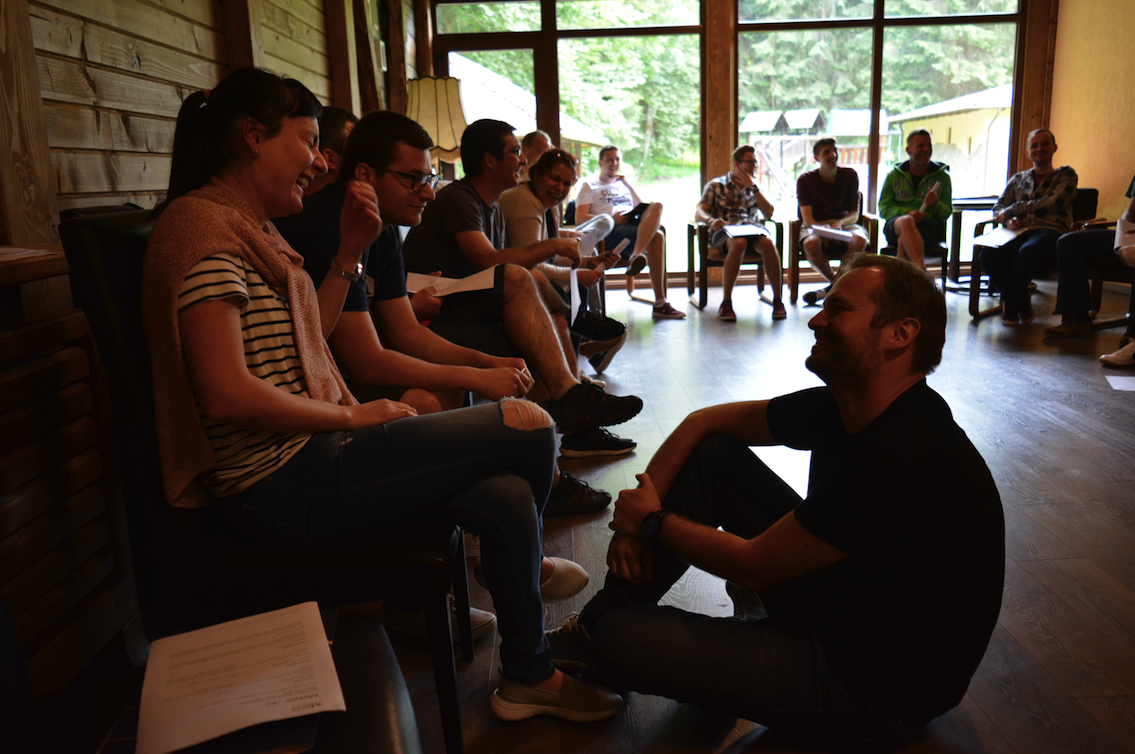 Pictures from internal Lynx Training in 2017 about assertive communication…we don't deny that we had fun 🙂
The idea of assertive communication is to decrease the stress level while increasing the respect to each other, openness to others' opinion, willingness to share different point of view. In many cases we would like to know all parts of your story, not only the core functionality what we need to develop. Usually if we know what you want to do and what are your needs it helps us identifying the best solution for your business.
The disadvantages of digital era
Handling everything digitally through email, Redmine, Jira, Azure, Devops, Skype chatting excludes physical contact, a smile, a handshake, drinking a coffee together, hearing each other's voice tonality, etc. Although this seems simple sometimes creates challenging situations in terms of misunderstanding requirements, reactions or intentions. Voice tonality might help, so we try to have as many Skype/Hangouts calls as possible with our clients, squeezing in a joke during calls helps a lot eliminating some stress from our everyday life. Anyhow 55% of human communication is meta-communication (body language, clothing, gestures), 35% is vocal communication (how we say it) and 10% is the verbal communication (what we say). So yes, we are in a pretty challenging situation…
Before Santa comes, clean up the mess
Maybe if we would see each other every day, face expressions, gestures, way of thinking, way of handling things, we would have totally different impression about each other. Words from an email might sound hard, rough, not chosen properly while all we want to share is some work-related information with zero personal effect in it. However unfortunately human aspect always kicks in the ass of theory this is how we do get ourselves in trouble sometimes. Conflicts and misunderstandings are not stranger to us. Luckily, we are open-minded to listen to each other's opinion (if we aren't then the rest of the team will force us to be so no worries).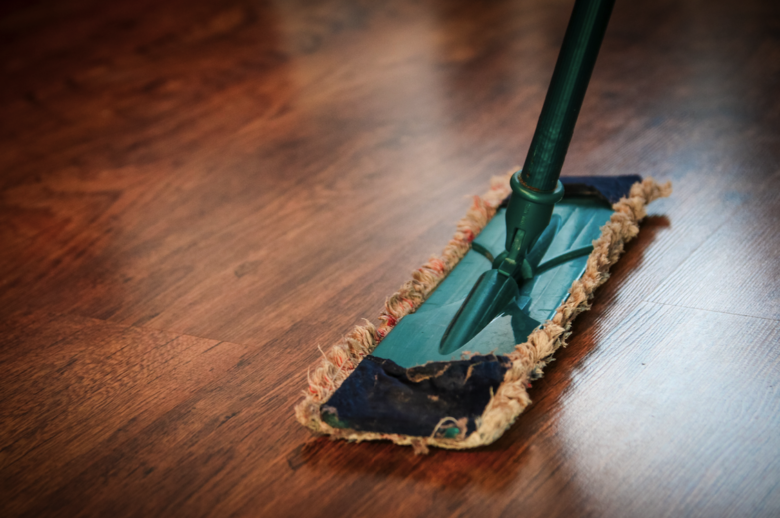 Photo source: Pexels.com
The year is nearly ending, this is the period when we do retrospectives. We analyze this year's results, failures (as we have failures too), successes and we start planning the next year in terms of communication, attitude and approach. Before we start admiring the Christmas tree (no worries, we will do blog post also about Xmas, be patient), would be wise to have a clear picture of where we are and where do we want to get in 2020. Customer services will still remain the core element of our business.
PS: The header thumbnail word cloud was created based on this article using Wordclouds.com