Motivation is a fleeting little thing, isn't it?
It is scientifically proven, that a person has the most motivation for work during long winter days, rainy autumns and cold spring afternoons, when there is really nothing else going on in their personal lives (note: the science behind this might be a little sketchy, or made-up to be perfectly honest).
What happens when the summer days hit, your own vacation is ages away and everyone and everyone's mother is not only posting but actually sending you pictures from faraway lands with palm trees and beaches?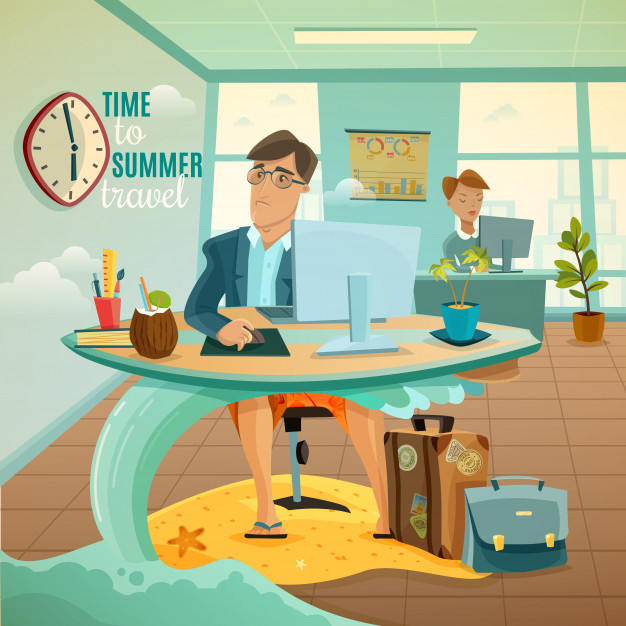 This is the perfect opportunity to try an alternative route and get a little creative in the office:
Use the fridge! Take some ice cubes and make ice cold beverages for the whole office – work doesn't actually matter when the entirety of Europe is burning up, now does it? Clients can wait, ice is more important, ice is your only friend and you are the master of ice cubes.
Bring along some sliced watermelons, put on a straw hat, put your feet up on your desk and start chewing.
Put a nice screensaver on, one with a sandy beach and take pictures of your naked feet as if you were having a vacation by the sea. Nobody will know the difference.
Start talking with a weird accent, best would be French and/or Italian, and pretend you are morphing into a person who is on a perpetual vacation.
Start wearing striped t-shirts, and use your comfy office chair as a gondola. Ride from room to room, desk to desk and offer people rides and the free history of the building.
Arrive really early to the office, while the sprinkler system is still working. Run around the fresh grass and giggle like a child when the fresh water hits your face. Don't mind the grass, it will grow back anyway.
Bring your children, bring your pets and bring sunbeds to work. Arrange the beds in the balcony and make your family pretend as if they were in an expensive hotel and ask your co-workers for drinks and sandwiches. Don't forget to tip well!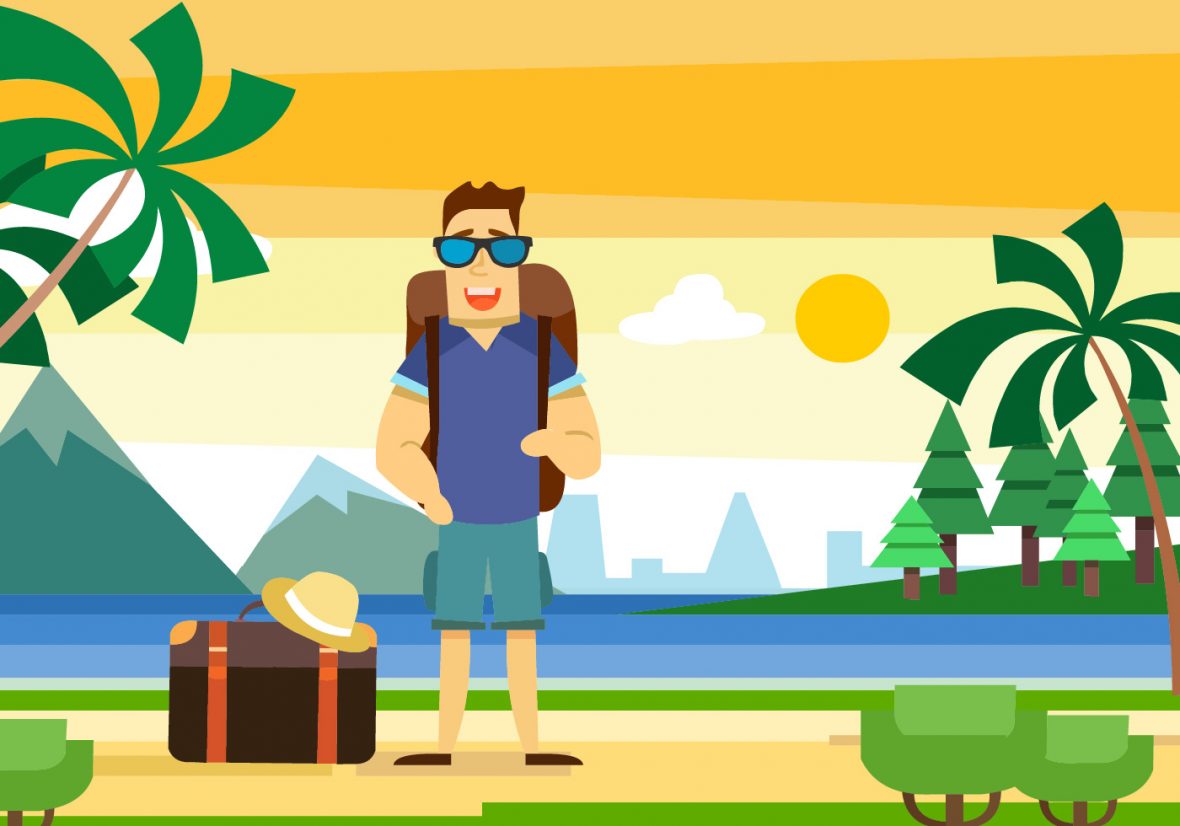 With these 7 simple ideas, you can turn your vacation into a STAYcation and your office life into a SPA. As for your job… well.